Attracting more engagement, likes, comments and followers for your businesses
Instagram page is something that anyone has the ability to do. You can't expect massive
growth and changes to happen overnight, however, if you use these best practices listed
below, you are bound to attract some new people.

Hashtags:
Hashtags are a great way of attracting new people to your posts and are frequently
overlooked and considered 'not that important.' Even if you are currently using hashtags on
your post and believe they aren't doing anything to help, it may be that you are using them
wrong. In most cases, the only way somebody sees your content is if they follow you already
or, if your post is shared to someone else's followers or friends. Hashtags allow you to
categorize your posts to different areas of interest on these social platforms and if used
correctly and often, can get you in front of lots of people who have never seen your content
before.
For example, if you are a small business that sells sportswear and you are having
trouble drawing attention away from the larger brands and want to gain some more followers to
buy from you instead; You probably already have a target market in mind that consists of
physically active people that prefer to shop locally. A great way to get in front of those people
is to use hashtags that directly target that market! Things like #shoplocalathletics, or
#localfitness. Hashtags like these are targeted and are likely to show up in front of someone
searching for these types of posts on Instagram even if they don't already follow you.

**PRO TIP**: Use Instagram's search bar to see how often your hashtags are used in
posts, the less posts the better because it gives you a higher chance of being seen in the
crowd and getting featured on the explore page.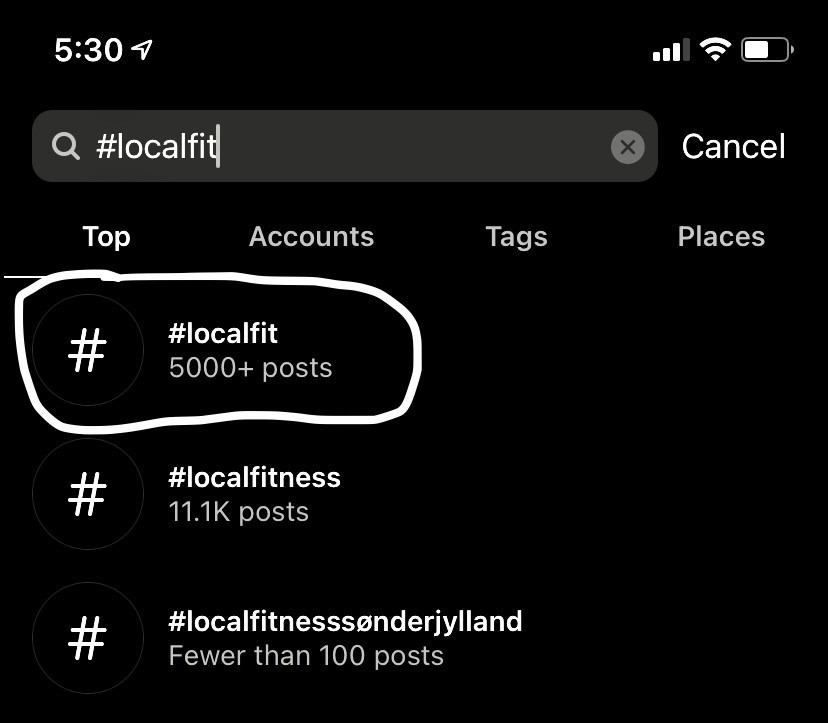 Also on Instagram, you can use up to 30 hashtags per post, I suggest using all 30
because why waste the space right? Choose tags that reflect who you are as a business, the
target market you are trying to reach, or create your own to add an original feel to your content.
If you want to get out there and be seen by your target audience, use this practice for your
future postings and look to interact more with them.
When it comes to interacting with your current or future followers, you should treat
Instagram as a place where you go to have a conversation and work on bringing people
together. That is essentially why social media was created in the first place right?
Some best practices for doing this is to make sure you respond to all comments and
direct messages that happen on your account whether they be good or bad, and don't shy
away from a negative review or be too timid to show your praise when someone comments a
🔥 emoji.
Also, you can stand to benefit from connecting with micro-influencers. (Accounts with
followers amounting to 1-5000.) Look for accounts that have a large following in a community
you are trying to reach and see if you can make a deal with them to help promote your page.
Some may ask for money or free stuff and some may not even reply at all but that doesn't
mean you won't find someone who will want to work with you eventually. Treat this interaction
like you would if you were meeting them in person and not through a direct message board,
form a relationship with them and see if you can help each other and develop a win-win
business partnership. Influencer accounts have lots of leverage and their followers tend to take
their advice like they would a close friend's so forming a network of these accounts will greatly
help your chances of getting more attention to your page.

*Side Note*: You can also try to connect with larger accounts with followings of 10,000 and
beyond I just mentioned the micro influencers because they tend to be the easiest to start out
with when trying to grow your Instagram account.

Stay tuned to our weekly blog for more tips on social media growth and digital marketing and
feel free to contact 141 Creative if you would like a consult on your company's digital profiles!