"why fit in when you were born to stand out?"
-dr. seuss
search engine optimization focused on the user experience and built for long term success.
Search engine optimization (SEO) is the process of increasing the quality and quantity of website traffic through organic search results. This increases the visibility of a website and its pages when certain keywords are searched for. With proper SEO, you will attract visitors who are genuinely interested in the products or services you offer.
Organic traffic to your website is the most amazing and cost effective way to increase your ROI. We can help with paid campaigns too, but we prefer to do it the old fashioned way and get people on your site and talking about your brand because of hard work creating and perfecting content. There's something so satisfying about knowing people found you without paying for it (don't get us wrong, paid campaigns still have their place).
We utilize the inbound marketing model which goes like this: 
Rank higher in search engines
Higher rankings lead to more website visitors
More visitors means more conversions
Increased conversions lead to increased customer retention
Your organic traffic customers become brand ambassadors
Sounds good. Right?
We've helped dozens of businesses improve their SEO and conversions. It's your turn! Contact us today for an SEO strategy that suits your digital marketing goals.
fill out the quick form below to receive a free seo audit of your website!
improving searchability
Here at 141, we offer SEO that will increase the traffic to your website organically. We'll work with you to create a strategy, help you understand your competitors, and determine which keywords are most important to target to achieve success and grow your customer base. By focusing on organic search results and on the user experience, your business will be found easily when your services are searched for online. 
Most importantly, each web page needs to include both relevant and fresh content for your prospects and customers. To enhance user experience, it is important to include photos and inbound links to pages on your site. At the same time, this will help search engines crawl your website and understand the key topics throughout each page.
seo competitor analysis
We examine the content, keywords, and links to your SEO competitors. By analyzing what strategies are working for your competitors, you will be able to compete with their rankings. With this insight, you can start to implement SEO strategies and opportunities that you would not have used otherwise. Moving forward, increased rankings from this research strategy can bring in the same valuable customers that contribute to the success of your competitors.
content marketing & creation
Creating new content is a great way to improve your SEO. Every blog, case study, portfolio, etc. is a new web page that gives you another chance to rank in search engines. New content is used to elaborate on different subtopics and these will start showing up on Google. 
In addition, content marketing is a great way to earn credibility and authority. By creating material, you are publishing fresh content that provides an opportunity for other websites to link to yours. As a result, you website will gain authority and become more relevant on search engines.  
"We are thrilled with the look and function of our new website. It has put us at the top of Google searches and we get regular comments on its content and workings.
Andrew and his team are very easy to work with, offers great ideas and are quick to respond. We also love the marketing being done to bring even more people to our site to see all our new offerings.
We highly recommend 141 Creative and all they have to offer."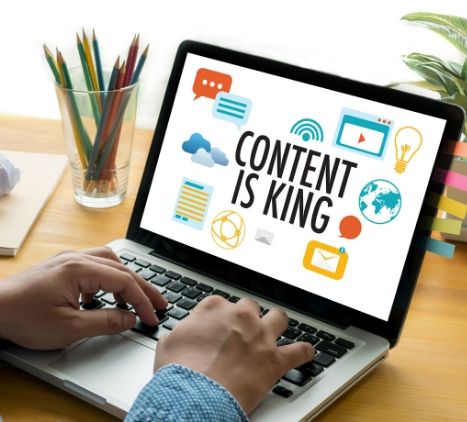 a recap of our seo skills
Organic Traffic Promotion
Inbound Marketing Techniques
Content Marketing & Creation