"here's looking at you, kid."
-rick blaine
video marketing to keep the viewers attention & put you in the spotlight (where you belong).
Today, videos are the most shared and engaging form of media. Video marketing is a great strategy for increasing customer engagement with your brand. By integrating video into your marketing campaigns, you can both build relationships with your customers and promote the products and services that you offer.  With an increasing amount of video consumption and the advanced technology to create them, your company can't afford to miss out on a video marketing strategy.
Video Engagement
An engaging video is one of the most important features of a digital marketing strategy. Videos are shared up to 12 times more than text and pictures combined. On top of that, viewers are retaining videos better than they are when reading text. In fact, viewers retain 95% of video messages compared to a mere 10% from reading the message in text. But wait there's more! Video content has the highest click-through rates compared to other forms of media. Can your business afford not to create awesome videos?
Video Content Creation in Central Mass
At 141, we make sure the investment you make in your next video exceeds your expectations. Our team works to create professional videos that can be featured on your website or as part of your social media strategy. In addition, we can create virtual tours or videos of product demonstrations to provide customers with detailed information about their company and the products or services that they offer. 
For more complex video needs, we have an amazing video partner, Northeast Visuals, who combine their expertise with video production and filming with our deep understanding of marketing and engaging content. It's a match made in heaven.
Types of Marketing Videos 
You understand how impactful videos are for a business, but what types of videos should you create? Fortunately, there is a variety of different video content that can help engage customers and increase familiarity with your business.
advertising & promotion
This could include product promotions, product demonstrations, event videos, launch videos, company videos to play in the office or in the lobby and so much more.
customer videos
Testimonials, product success stories, and 3rd party reviews are a great way for potential customers to gain trust of your products and services.
company videos
Company overviews, recruitment videos, behind the scenes videos, corporate event promotion, and corporate interviews are beneficial to both customers and employees.
public and community relations
We can help with corporate responsibility videos, press releases, investor relations, and public service announcements that can be consumed easily and more effectively through videos.
whether you want customers to connect with your brand through a heartfelt story or a thorough demonstration of your products, we can deliver the experience you are looking for. contact us today for the best video marketing services in the worcester area.
Northeast Visuals offers video production and aerial drone services for event coverage and marketing or promotional needs. Our hope is to create content that leaves a lasting impact on its intended audience and help tell our client's story. By capturing the essence of businesses and telling their story through video, they can connect with their audience in a professional, yet personable way. 
The founder of Northeast Visuals, Dylan Horn, started the company because he fell in love with telling brand stories. In a world that has never been more connected, brand storytelling is the future of marketing. Brands need their target audience to not only to fall in love with a product or service but also with the
why
of the company. What's the most effective way to tell a brand story? Video. 
Whether it be event coverage highlighting the company culture or promotional videos to enhance social media presence, video marketing should be a major part of any company's strategic marketing plan. We'd love to chat with you about your video marketing strategy and how we can help tell your brand story. 
"Andrew and 141 have been so instrumental in helping my business, The Queen's Cups, grow. When Andrew first approached me, my website really needed some help and he was willing to take on the project. Since then, two years ago, we have had a great working relationship. He has thoroughly listened to my ideas and brought them to life. The best part of working with Andrew is how much he loves what he does."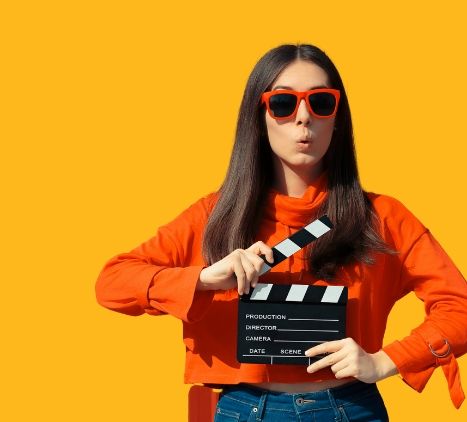 a recap of our video marketing skills
Advertising & Promotional Videos
Public & Community Relations Videos