"create. not for the money. not for the fame. not for the recognition. but for the pure joy of creating something and sharing it."
-ernest barbaric
digital marketing solutions tailored to your business.
At 141 Creative, we want to provide you with the most effective digital marketing plan for your business. To start, your website is the face of your business online. Without a strong online presence, modern businesses find it hard to grow and succeed. Beginning with your website, we offer high-class digital marketing services to help your brand stand out and flourish. 
Our digital marketers create a digital marketing plan to help companies reach the audience they are looking for. To do this, we use online marketing strategies such as branding, video, social media, search engine optimization (SEO), and web design. Overall, these digital marketing strategies are aimed to optimize your website & brand to build the best online presence for your company.
Here at 141, we prioritize your business first and do everything we can to attract customers to use your products or services. At this time, digital marketing is the backbone of companies everywhere. We strive to be the digital marketing partner you need for the many needs of your business.
Our digital marketing services provide many businesses with the tools and strategy they need to take their business to the next level. If you are in the Worcester or Central Massachusetts area and need a digital marketing specialist, contact us today!

Fully custom, awesome & functional websites, designed for growth & to match the vision for your brand. We handcraft every website until it's exactly what you need to succeed.

What good is great website if it keeps breaking or is not secure? We'll make sure your website is up & running and safe from scary hackers.

Google rules us all. That makes it more important than ever to not only have a great website, but also one that is built & optimized to please search engines.

Brand identity is pretty important. You want people to instantly recognize your brand. Your brand should be part of everything you do because you can't market without it. 

Video marketing becomes more crucial by the day. If you want to be good at marketing in 2020, you need high-quality & engaging video.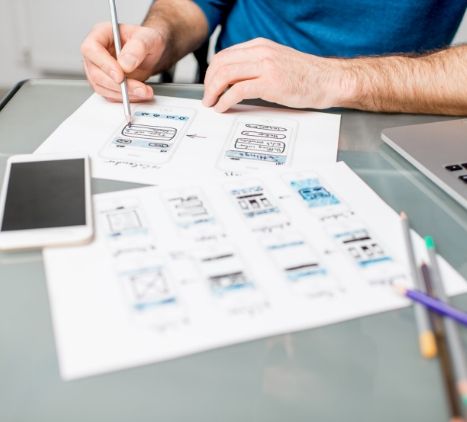 the partner you need, from start to finish
We like to think we're good at what we do. From web design and SEO to video to branding, we have a track record that shows we get the job done.
Through each step of the process, we'll be there and using all our powers to help you and your business take off. And, we won't sleep until we do.