"marketing is no longer about the stuff you make but about the stories you tell."
-seth godin
we help businesses get the attention they deserve through creative branding & graphic design initiatives.
We provide services for branding, advertising, product design, UI design, visual design, website design, and social media. If you are in the Worcester or Central Massachusetts area and in need of a branding partner or graphic designer, contact us today!
Branding 
Branding is the practice of creating a symbol or design that is unique to your company. This is how customers can easily identify your products and/or services from other companies. A successful and established brand provides customers with an experience that they associate positively with, rather than just a product or service. Your brand should be integrated throughout your company the way you want to be perceived by customers. Everything you do is part of your brand. We take a holistic approach to branding and make sure your entire online footprint is consistent, beautiful and recognizable.
Graphic Design
Here at 141, we specialize in multiple areas of graphic design. Graphic design involves planning and projecting ideas along with expertise in visual and textual content. Unlike illustration, a graphic designer combines illustrations, photographs, and type in order to communicate an idea. We create high-quality flyers, banners, social media graphics, menus, presentations and much more. Let our graphic designers build the brand image you need!
ux & ui design
UI design refers to the look and feel of a website, app, or other digital product. The designs are created so the software or digital product is easy to use and to catch the eye of users. Overall, UI design is important to maximize the user experience. We ensure your brand and graphics are visually stunning.
UX design makes it easier for customers to interact with you and your product. Good UX and UI design go hand in hand. User Experience is at the core of everything we do. 
visual design
Visual design is used to bring a brand to life. Meanwhile, it plays a key role in defining what goes into a brand's unique style and voice. This helps customers distinguish your brand from your competitors.
This is a pillar of our branding and graphic design services. Every brand needs to make a mark and the visual designs that customers associate with your brand are what separates good brands from great brands. 
website design
Web design is a subset of visual design, that focuses exclusively on website design work. Primarily, web design deals with web layouts and deliverables.This includes icons, infographics, logos, and presentations.
If your website isn't the face of your brand, you're doing something wrong. Good news, we can help you fix it.
social media
We design and create graphics for social media ads, posts and more. Social media is a vital tool for building brand awareness, generating leads, and staying connected with customers. In addition, social media platforms are a great way for customers to be exposed to your brand and stay engaged. We can help you get the social media management that both you and your customers deserve. 
"Andrew and 141 helped our organization (the Planned Giving Council of Central Massachusetts) totally transform from an ugly and outdated website, with no consistent branding or logo and helped us to create a new, positive image for ourselves. We now feel confident sharing our materials and encouraging others to navigate our site. He was attentive to our needs and creative when we felt lost. I highly recommend 141 Creative to anyone looking to make a change or starting from scratch!"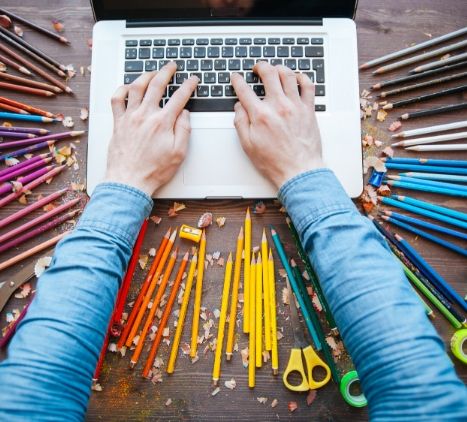 a recap of our branding & graphic design skills
Consistent Graphic Themes
Holistic Branding Approach