"you can't use up creativity. the more you use, the more you have."
-maya angelou
website design is our specialty. we love building custom sites, that you and your customers will love.
Your website is the face of your company, which makes it the most important component of your marketing plan. It is crucial to have a website that potential users can easily navigate the information they are looking for. With the right platform and design, visitors on your website can become valuable customers. 
At 141, we specialize in creating positive user experiences through well-designed websites. Our web design and development solutions are customized to meet the industry specific needs of any business to help you achieve your digital marketing goals. As a result, this will target and convert valuable traffic to your website. To start, our web design solutions will lead to more customers. Even better, it can result in repeat visits and referrals that will help grow your business.
mobile-friendly sites
All of our websites are designed to be mobile-friendly. Not only do mobile-optimized websites increase customer satisfaction, but it also allows for customers to be reached at a quicker rate. A customer who has difficulty accessing your website on a smartphone or tablet may never bother to try again on a desktop. Therefore, we ensure each website is designed to be mobile friendly so you do not miss out on any opportunities. This will increase customer satisfaction and bring in more traffic. At the same time, it will allow on-the-go users to easily navigate a modern and relevant looking website.
wordpress websites
For the best website design, we focus on usability, functionality, and visualization. To do this, we build all our sites through one of the most powerful, popular, and customizable content management platforms in the world- WordPress. 
As the most popular web publishing platform, it allows us to build our sites for scale and provides a user-friendly system for our clients. In return, clients can make basic updates with ease.
For the best web design Central Massachusetts has to offer, contact us today!
web design built with seo in mind
All of our websites are designed with SEO goals in focus. SEO is a key digital marketing strategy for your business's online presence. Specifically, SEO determines how well your business' website ranks in a search engine. By using SEO best practices, we will optimize your website for powerful and effective keywords that your clients search for. Therefore, your website will appear higher up in results when potential clients are searching for these terms. As a result, your company will generate valuable traffic to your website. 
"Since we started using Andrew and 141 Creative for our Website and SEO needs, we have seen a dramatic change in growth for our business. They re-designed our website in a way that is more seamless, appealing, and user-friendly.  Andrew is talented, and professional with an abundance of knowledge. We sincerely trust him with any task, for it to be done in a timely manner and done right. We are so happy to have found 141, and you will be too."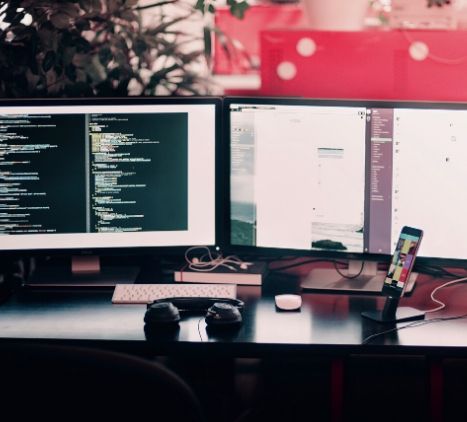 SEO (Search Engine Optimization)
Mobile & Tablet Responsive Websites